A faster way to get the resources you need for your technical communication projects
Introducing FastTrack™ by JPG & Associates. With JPG's FastTrack, you are creating a "resource portal," a virtual department at your fingertips, with access to a variety of technical communication resources. This can be an invaluable tool when developing a communication project that is either complex and requires multiple skill sets, or if a project is singular in dimension and only requires one specialist to do a single task.
Our professional team of experts are equipped with more than 26 years of technical communication experience. Our track record should bring you peace of mind knowing that accountability and confidentiality are in the hands of experienced professionals, treating each project with individual attention and consideration.
Integrity, accountability, and confidentiality
are not compromised.
» 

Communication Options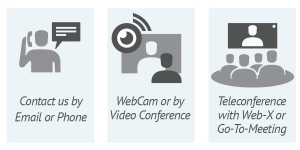 Our teams are equipped with the latest in technology to provide communication during project planning and development.

Check back for additional FastTrack user-friendly online features.
» 

Client Advantages
No waiting for individual requisition to be generated.

Eliminating internal red tape.

You define the project. JPG provides the expertise without the time consuming interviews.

All work is done under a single proposal, quotation, and purchase order.

Cost savings eliminates the need for hardware, software, office equipment, and office space.

More flexibility and faster turnaround, with submission of a direct request to a single provider (JPG).

Easy access to additional same resources, and access to peripheral supporting resources.

Client sources to a single, well-established, and reliable service organization.

Continuity of service helps maintain familiarity with client products and corporate culture.

By using a single supplier, you reduce product liability and paperwork, and thus increase efficiency.